Sunglasses are commonly seen as merely a fashion statement. While they are undoubtedly an essential component of your outfit, sunglasses also play a crucial role in safeguarding the health of your eyes. Choosing high-quality sunglasses that will provide you with the required protection may help to prevent vision disorders that are related to the harmful rays of sunlight.
Below we share with you a series of aspects on why it is important to always choose high-quality sunglasses instead of opting for a cheap pair that is not guaranteed for their quality.
UV Protection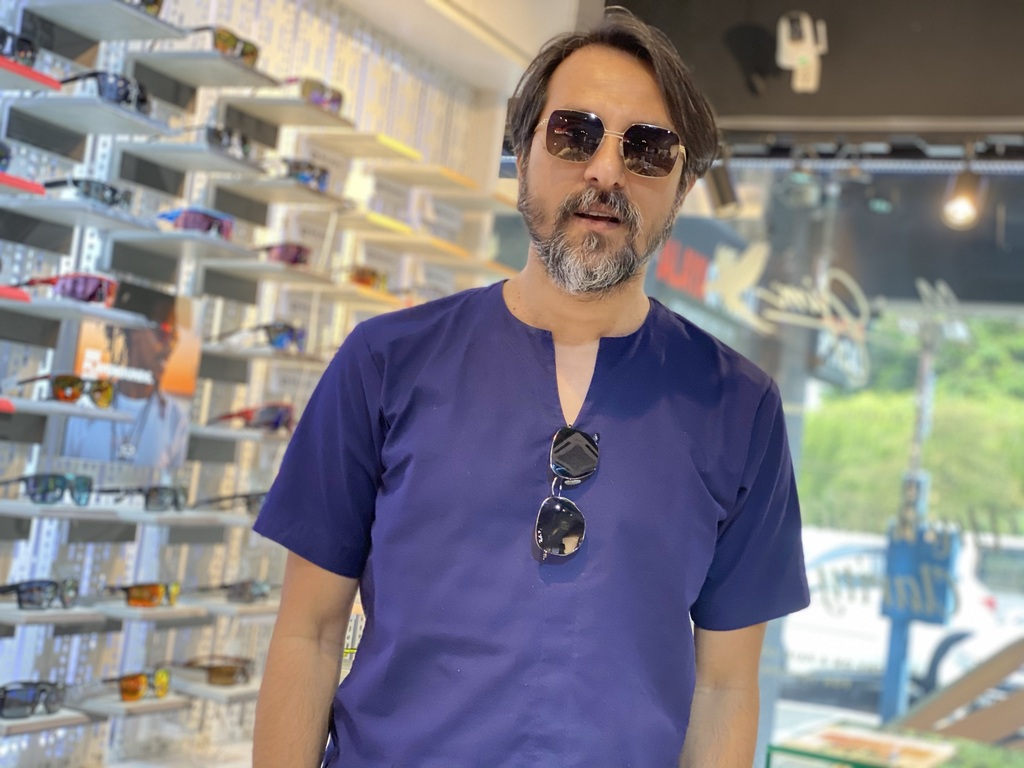 You are well aware of the damage that the sun's UV radiation may do to your body. High levels of ultraviolet radiation, such as UVA and UVB, can harm your cornea, lens, and macula. Remember that whether it's winter or summer, cloudy or sunny, you're always at risk of UV exposure!
Wearing a pair of UV-protected sunglasses is a simple way to protect your eyes from harmful UV rays. To guarantee your eyes are protected, choose sunglasses that are certified as blocking 99% or 100% of UV rays. Sometimes you could see that some of the sunglasses are labelled with "UV absorption up to 400nm" or "UV400," which is comparable to 100% protection against harmful rays.
Protection Against Harmful Eye Disorders
UV radiation is damaging to the eyes and can cause major eye disorders such as cataracts, macular degeneration, photokeratitis, and pterygium. All of these conditions are more likely to occur if your eyes are exposed to extremely high amounts of sun exposure, and due to the fact that the proper pair of glasses provides excellent UV protection, wearing them is one of the easiest ways to reduce the likelihood of developing the disorders.
Keeping the Migraines Away
Some people who do suffer from migraines, according to study researcher Jie Huang, Ph.D., associate professor of radiology at Michigan State University, "are highly susceptible to stressful visual stimuli." Someone with sensitive eyes and who does experience migraines frequently, especially during hot weather, may already be informed of how sunglasses could save your day just by shielding your eyes from the sunlight. Not all sunglasses, though, are created equally. For the best protection, you'll need a high-quality pair that can block out harmful UV rays.
Extra Protection For Higher Risk Individuals
Some individuals are more prone to health problems from excessive UV exposure to their eyes. People that just had cataract surgery, or are taking medication that tends to cause photosensitivity, or have light-coloured eyes may need to take extra measures to ensure their eyes are safe from harmful UV radiation by wearing high-quality protective sunglasses, especially when they're outside.
If you are seeking premium quality sunglasses in Australia, RYAN ADDA always has a large selection of sunglasses in our collections. Designed by
Depending on your visual requirements, we offer an exclusive range of trendy and convenient sunglasses for you to pick from. Our great selection of sunglasses can make you appear more trendy, classy, and fashionable! So have fun picking out the perfect pair from our RYAN ADDA collections.